A federated Revit model is a model containing many Revit links, and they can be quite slow to work with. There are a few steps you can take to speed things up, and one of them is creating a set of fast view types and a related view template.
Here's how:
Make a View Template called "No Model" and untick all the Model categories in that Template
Make a set of View Types called "Fast Plan", "Fast Section" and so on
Set the View Template for those Types to the "No Model" template you created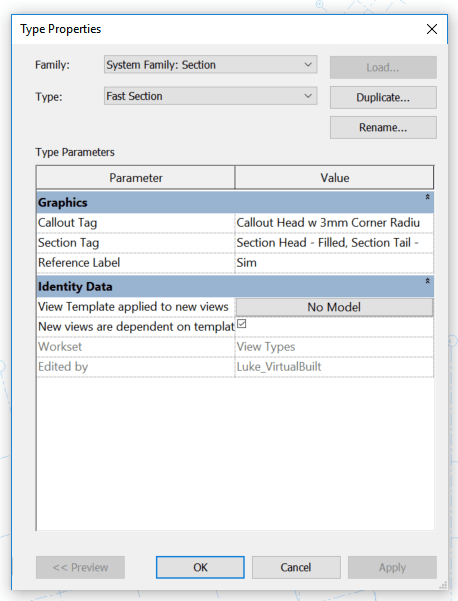 Now, when cutting sections or making new floor plans using these 'fast' view types, the view will generate quickly without any model elements. Then, you can decide if you want to switch view templates / types to something more useful for coordination or documentation.