via Email:
It seems that the Revit Journal Cleaner 2013 stopped working as soon as Revit 2014 was installed a the computer.
I update the Revit Journal Cleaner to now support 2014 (and lower).
Download link: http://www.aqua-page.nl/1869clansite/download.php?fileID=37
It does not remove/update the 2013 version, so the user will need to remove this one manually.
Kind regards,
Dante van Wettum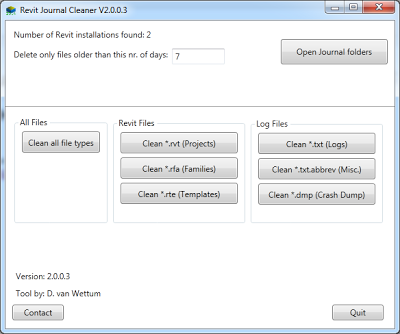 I previously posted about this tool back in January 2013:
Free Revit Journal file Cleaner tool from Dante van Wettum