Many of us are installing lots of Addins into Revit these days. Some addins, like Scan to BIM, create their own complete ribbon panel. This functionality could be re-appropriated into a solution to the "too many addins" problem.
I think it would be great to have a little widget or customization tool that allows an additional addins Ribbon to be created (eg Addins2), so that you can reduce the sometimes very congested "look" of the single Addins panel in Revit.
Jeremy notified me that the samples provide essentially this capability: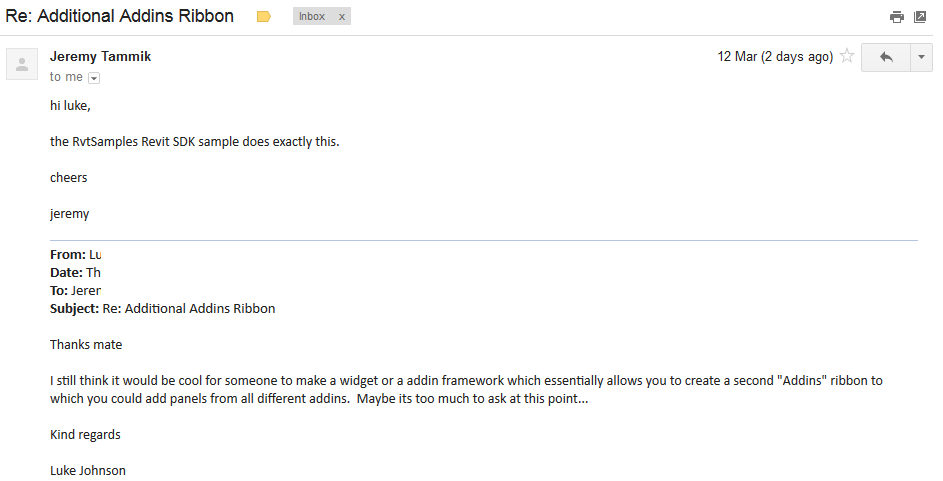 and I did get started on something, but I only got this far and don't really have time to finish the job:
https://drive.google.com/file/d/0B1dGdRkpk2beN3drNTFvemp1QnM/edit?usp=sharing
So if anyone out there wants to look into creating a nice and easy ribbon customization tool, let me know and I will definitely post about it.