Of the 4 free 3D PDF creation methods I have previously posted, this is the easiest and probably the best:
Export an FBX file from Revit, Navisworks, or any other Autodesk application (File – Export – FBX)
Open it in Bentley View and Print to PDF (tick the Print to 3D checkbox).
Done. It is literally that easy. For a slightly different step by step method specifically for Revit, go to this page.
Note: for direct, simple and customizable 3D PDF creation capability from Revit, check out the Revit to 3D PDF link in the sidebar.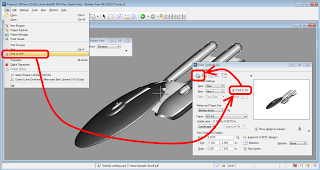 The key difference between this and my previous post about using Bentley View to make 3D PDFs is the fact that it supports opening FBX natively (you don't need special exporters) – and FBX is a format that Autodesk also supports extensively. Bentley View can open lots of other formats too…check it out: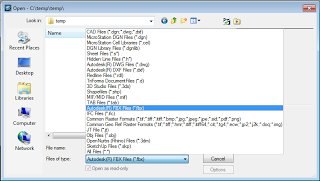 The good thing about this process is that you capture any colour overrides that you applied in an exported Navisworks view. Keep in mind that you can also easily adjust the brightness of the 3D scene in Bentley View.
Also, did you know that Bentley View can open a Sketchup SKP file directly and print it to 3D PDF with ease?
Now, to those who cry "Nay, but a DWF is better…"
Yes, it is
It isn't as widespread as PDF
Most people already have Adobe Reader installed
Some people won't have the PC permissions necessary to install Design Review due to strict IT policies
For those Clients who want a quick, navigable 3D impression of their building – 3D PDF is going to be much more accessible and user friendly
Personally, I think the most limiting factor in the use of 3D PDF for visualization is that it doesn't support textures (as per the limitations of U3D format in the notes at the end of this post).
Bentley View V8i (SELECTseries 3) update 2 has some key changes:
Autodesk® RealDWG™ 2014 support
Support for the IFC and JT file formats
Key updates are described at this link.
To easily deploy Bentley View easily, you will need two packages:
Prerequisites for Bentley Desktop Applications Software v08.11.09.03
Filename: pbda08110903en.exe
Bentley View V8i (SELECTseries 3) v08.11.09.459
Filename: vw081109459en.exe
Ok, what if you are using an earlier version of Bentley View that can't open FBX directly?
Export FBX of desired view from Navisworks [160mb]
Open FBX in FBX Review or FBX Converter and save as OBJ [169mb]
Open the OBJ in Bentley View V8i and print to 3D PDF (you can use this method) [13mb]
Step 3 (opening the OBJ) took a long time, but it did work. I performed this process with superseded Bentley View version 08.11.07.440 (downloaded in 2011).
Download it at: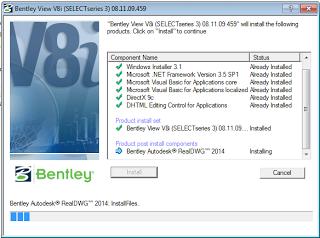 Some notes:
Limitations of U3D:
Texture mapping is currently limited to only a diffuse map per material…Okino's Universal-3D (.u3d) 3D File Export Converter
Photoshop 3D capability:
Note:
In Photoshop CS5 and CS6, 3D functionality was part of Photoshop Extended. All features in Photoshop Extended are part of Photoshop CC. Photoshop CC does not have a separate Extended offering.
You need photoshop cs3 or later for 3d model importing. It will definitely import a .obj. As mentioned you need acrobat pro or acrobat X to import u3d files to use in a pdf. If you do not have access to cs3 or later there are other alternatives for viewing models. Do you specifically need to have a 3d pdf? If not you can download the .fbx plugin for quicktime, you can then export you scene or model as an fbx and open in quicktime and it will server a a 3d viewer. Thee are also numerous other obj viewers available on the net just look around. Wings 3d is a full modeling app that is free and very lite in size and should be able to open several types of 3d files.
CGTalk – How to covert the 3d model to .u3d and put in to PDF
Wings 3D can import FBX and export VRML / WRL:
Wings 3D – Wikipedia, the free encyclopedia
Download at http://www.wings3d.com/?page_id=84 (2011 software)