From this: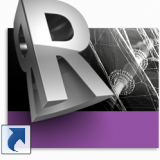 To this:

By doing this:
Shortcut Arrow – Change, Remove, or Restore – Windows 7 Forums
Have you mastered file and folder navigation in Windows Vista yet? If you haven't, here are a few simple tips, guaranteed to increase your productivity (well, hopefully 😉
Use Vista 'Links'.
What is it? It is a special list of shorcuts to your favourite locations. When you open Windows Explorer, these show up as 'Favourite Links' in the top-left area of the window. To add items to the list, simply drag and drop from the 'Folders' list into the 'Favourite Links' area (be careful not to drop items 'on top' of each other!) Once you have a good list of your favourite locations, its time to put them to good use, so…
Add your 'Links' to your Taskbar.
In Vista, simply right-click on your Taskbar, go to 'Toolbars' and click on 'New Toolbar…' In the resulting dialog, click on your 'Links' folder (you can get to it by going to your main 'username' folder, then you will see the 'Links' folder) and then click 'Select Folder'.
Make your 'Links' visible in the Start Menu.
Click on the Start button, then right-click in a blank area and go to 'Properties'. Click the 'Customize…' button, scroll down to 'Personal folder' and click on the 'Display as a menu' radio button. Click OK twice, and now your Personal Folder can expand to show your 'Links' directly from the Start Menu!
Use your Links in Revit.
You can add the 'Links' list to your Revit Places. Simply go to an 'Open' dialog in Revit, browse to your 'Personal folder' (this is the one that is usually your name), then drag the 'Links' across to the Places area in Revit. I then drag this to the top of the Places so I can quickly access the 'Links'.
I'm sure there are other ways to use this 'Links' list. What are your Vista navigation tricks and methods? Feel free to comment. I hope this has been of some help to you all. Happy Reviting!
Revit has a nice GUI, and it is okay to use the mouse at times.
But to truly be productive, you must use shortcut keys! This is vital for commonly used commands.
I have set up my shortcut keys to primarily use my left hand – in this way I can have one hand on the mouse at all times. If you assign only one key to a shortcut (in the Keyboard Shortcuts file), you can then use that command by pressing 'spacebar'. For example, open your Keyboard Shortcuts file, then set the shortcut 'C' to 'Copy'. Restart Revit. Now, to start the copy command, just press C-Spacebar. Very fast indeed!
Another example – you want to edit two objects, but your view is obscured. First, set the shortcut key for 'Temporarily Hide Element in View' to 'TE'. Set the 'Reset Temporary Hide/Isolate' to 'AR' (and restart Revit). Now, when attempting to edit just a few objects, select them using Ctrl, then press T-E. You now have a clear view of these objects. When you have done what you need to, press A-R.
Revit's very nature inspires us to be productive. So, increase YOUR productivity by giving Revit what it wants, and use Shortcut Keys!