When Revizto Stamps were first released, I didn't fully understand how powerful they would become – but now, Stamps are probably the most widely used method of issue creation in the entire Revizto ecosystem. A Stamp is basically an "Issue Template".  If you have a particular type of issue or problem or question that regularly comes up on your projects, you create a Stamp so that you don't have to keep entering the same data over and over again. These stamps can be pre-tagged, prioritised, and pre-assigned, and that creates real efficiencies across your entire project team and lifecycle.
Up until now, Stamps could only be created inside the Revizto Viewer – but as of Revizto 4.11 (released today), you can now create a Stamp issue from Revit or Navisworks (or other software with the Revizto plugin).
Here's how to do it in Revit (the workflow is similar in all platforms):
Open a Revit project that is connected to a Revizto project
While reviewing the model or drawings, click the New Issue button

On the issue creation screen in Revizto, click the ST button (this allows you to apply the Stamp to the new issue):

Select the relevant Stamp from the list:

Optionally edit the pre-filled issue title to add more detail
Add any desired markups with the markup tools
Click Done
The above workflow can also be performed from a Revit Sheet (creating an issue on the 2D sheet that has been synced from Revit to Revizto):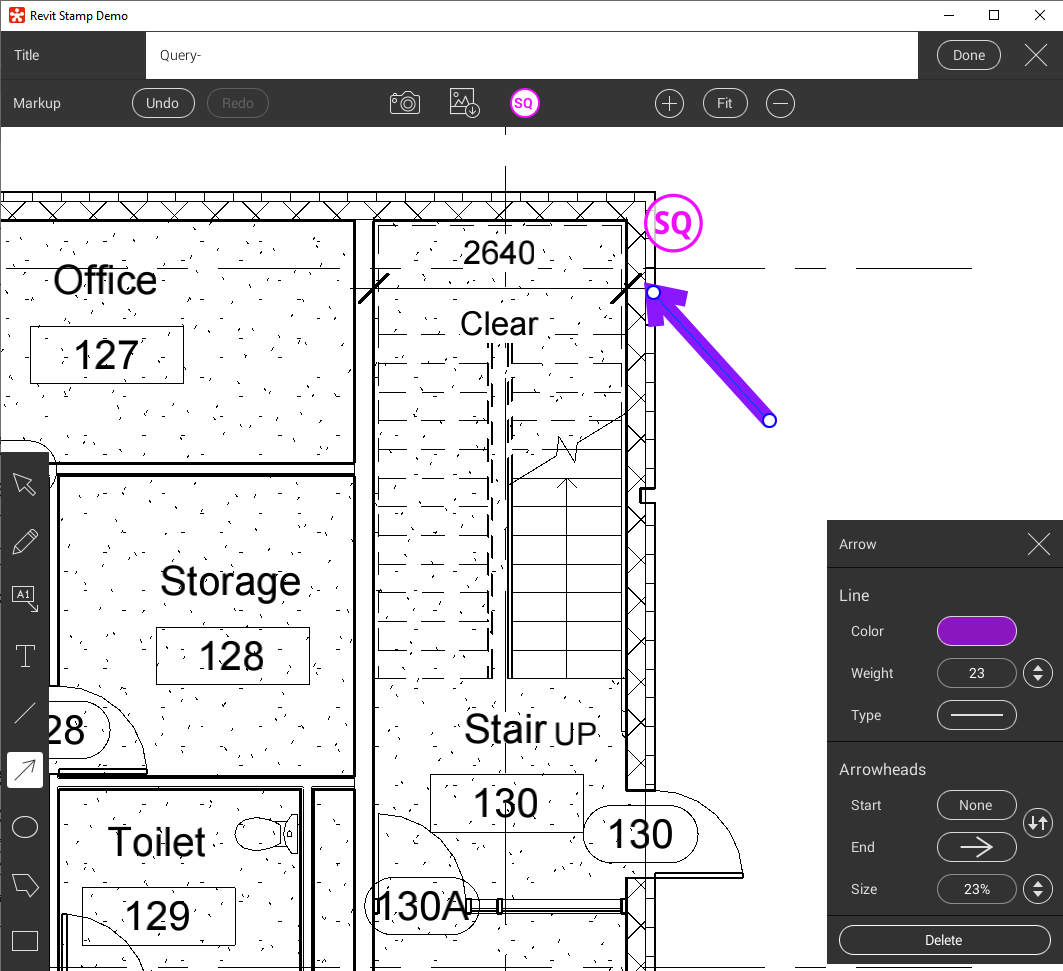 If you want to adjust the Stamp pin position (for 3D issue):
Go to the issue
Click 3D on the far left
Click Update 3D at the top

Move the pin in 3D space
Click Done
The above workflow to move a pin position is similar for 2D issues, but you should click on the Markup icon on the far left, and then click Edit Markup at the top of screen.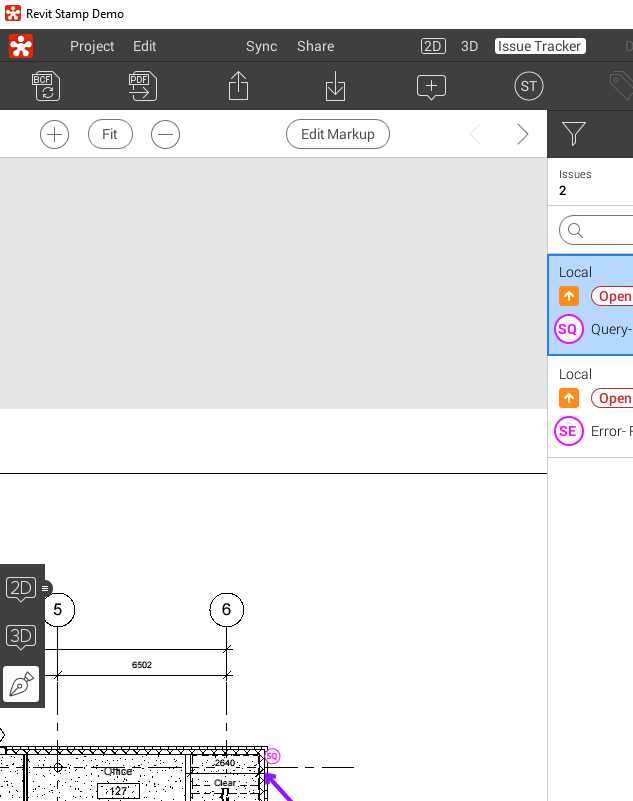 This new feature will further increase the already widespread use of Revizto Stamps, and in turn improve the consistency of data applied to issues… regardless of what platform you are using to review or markup your designs!
Also in this new version is enhanced Procore integration, and Vectorworks 2020 support. Full release notes copied below…
Revizto 4.11 Release Notes
Version : 4.11.52232 (17 October 2019)
 
Revizto app
– Direct integration with Procore RFI module. Ability to elevate Revizto issues to new or existing RFIs. Once the issue is elevated, its status will be locked – it will reflect the status of the RFI. All RFI status changes will be reflected in Revizto issue.
Important note: the integration with Coordination Issues module of Procore has been discontinued in favour of direct RFI integration.
– Ability to create stamps from plugins (Revit, Navisworks, etc). There is a new stamp button on the issue creation screen that allows converting issue to stamp upon creation.
– Enhancements for saved issue filters: ability to search by name and apply alphanumeric ordering.
– Clearing the cache for Revizto projects now has several options. For example, it now allows removing all project files to save space on the hard drive, while keeping export settings.
– Increased the character limit to 100 characters for stamp category names.
Revizto plugins
– Vectorworks 2020 support.
– Rhino 6 support.
All Revizto products
– Stability improvements and bug fixes.