If you are interested in issue tracking, BCF, and multidisciplinary coordination, then the new "BIMcollab" offering from Kubus may be worth a look:
http://www.bimcollab.com/en/BIMcollab/BIMcollab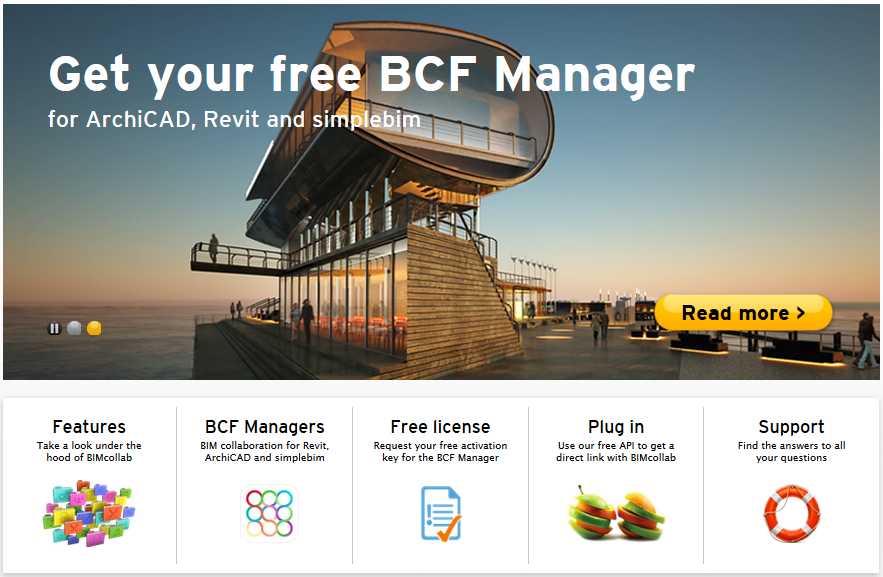 It looks essentially like a cloud manager for BCF issues. From the marketing spiel:
issues directly linked to objects in your BIM together with the correct viewpoint for quick visualisation
all the information needed at hand to lookup, create and solve issues within your BIM tool,
to save all your issues in the cloud and be able to access them from anywhere at anytime.

BIMcollab centralizes issue management in the cloud, simplifies this process and offers a structured way of storing, sharing and managing issues. But more important: you have the information right where it's needed most: directly within your BIM model checker and BIM authoring tools.
If you are already using it, feel free to comment and let us know what you think.
UPDATE some links from the press release:
| | |
| --- | --- |
| | BIMcollab® release |
KUBUS announces the release of a new ground breaking product: BIMcollab®. This BCF based issue management system for BIM in the cloud operates across applications. It helps bridging the differences between BIM tools, and targets the multidisciplinary cooperation between companies working on construction projects.
Join BIMcollab®

We are happy to invite you to try BIMcollab for free. Upload BCF files or connect to BIM applications and invite team members to view your issues. Improving communication in BIM projects starts today. Join us >
BCF Managers for free

With the introduction of BIMcollab® we now offer our BCF Managers for free. These add-ons for Revit, simplebim and ArchiCAD have a direct link to BIMcollab® from the before mentioned BIM authoring tools. Download >
BIMcollab®
Why BIMcollab?
Features
Developer