You have a Revit file with some custom hatch patterns (filled regions / fill patterns) in it. You want to turn them into PAT files for re-use in AutoCAD or some other drafting program. Here's how:
Make a Drafting View in Revit with a couple of Filled Regions in it.
Set the filled Regions to the Revit Hatch Patterns that you want to export to PAT files.
Export the Drafting View to a 2000 version DWG file
Open the DWG file in AutoCAD
In AutoCAD, APPLOAD then browse to getpat.lsp file. To get this file, right-click and Save Target as from this link.
After loading the lisp file, File – Save As the DWG, to something in the same directory (this step just makes AutoCAD and the LISP aware of where the PAT files should be saved)
Then, type GETPAT
Select the hatch you want to export. It *should* be saved as a PAT file to the same directory that the DWG file is in.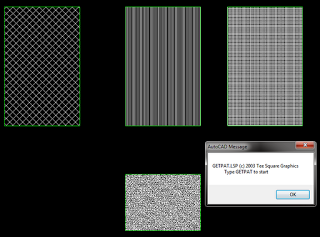 EDIT – you could also try this method:
What Revit Wants: Native Revit can make PAT files too – you just have find them …
In response to this tweet:
Would be nice if you could get the pat files back out of a #Revit file…
— Jason Rostar (@jrostar) September 17, 2012
Related forum post:
http://forums.augi.com/showthread.php?71833-Creating-a-pat
More free lisps:
http://www.turvill.com/t2/free_stuff/index.htm