Over the next few weeks, you are going to be flooded with information about the new versions of Revit. Rather than posting extremely detailed and exhaust-ive (-ing) blog posts, I thought I would give you some very concise information about some New Features in Revit 2011. Starting with:
The Persistent Properties Palette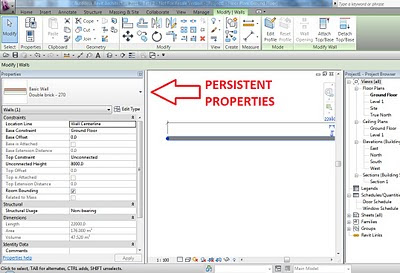 Finally we can now choose to show a Persistent Properties Palette! Some features of this item:
When nothing is selected, this Palette shows the Properties of the current view, which allows for quick and easy editing of View related items (View Range etc)
When you choose to insert a component (Door, Window etc), you use this palette to 'choose' which family and type you wish to insert.
When you select an item, the properties for that item are displayed and can be modified.
If there is a thumbnail version of an item available, this palette will display the thumbnail.
Stay tuned for more Revit 2011 Secrets, and bring on April 8th!