This one is by Dima Chiriacov, and you can download it at:
02-28-2013 CropViewToSelection2013 (for Revit 2013)
The key difference is that this add-in allows you to physically type in Element IDs before the tool runs – I think that this could be very useful for tracking down your Revit Errors / Warnings.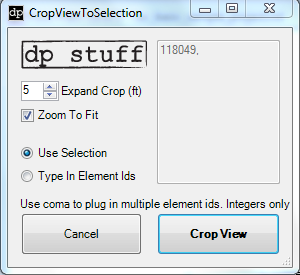 Read more at:
dp Stuff: CropViewToSelection Add In for Revit 2013
This would be the fourth way to create a Section Box automatically that I have posted. For the other three, check out this link.