To be able to use the new BIM360 Design or BIM 360 Document Management in Revit you need to be able to see 'Document Management' after clicking the BIM 360 link in the Revit Open Dialog box:
Revit 2018.3 (or newer) is required and a direct download link can be found here.
Download and install Desktop Connector for Windows.
Download and install the Desktop Connector for BIM 360 plugin.
Restart your machine if not prompted to do so.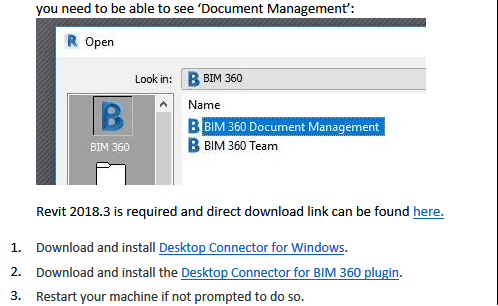 I have added these steps to my public OneNote notebook on using BIM 36o with Revit: