Check out Project Alexandria:
http://www.projectalexandria.io/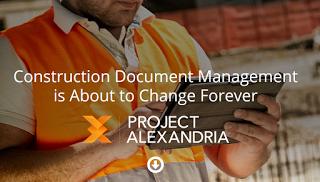 Thanks to @michaelclothier for the heads-up on this one…
You can enter your email and sign up to find out more. They will send you this summary of the solution:
Welcome to Project Alexandria
The complete, connected solution for construction project teams
Congrats! You're now in the know. Project Alexandria is still under wraps, but we'll be starting to spread the word soon. And you'll be the among the first to learn more.
Project Alexandria is being built to connect your construction project teams, with capabilities like:
Management of all your 2D plans, 3D models and any other project documents
Automatic updates to document set versions, and powerful workflows and approvals
Anytime, anywhere access to project documents for your entire project team
We'll be sharing more details soon, so stay tuned for updates as we make them available. Future updates will be posted to projectalexandria.io (but not before you see them first, of course)!
A big thank you for your interest, welcome to the "in crowd", and please help us share the word using the social links below.
Project Alexandria Team