In the Parameter Properties dialog, click Export.
Note: The Export option is not enabled if the selected parameter is already in the current shared parameter file.
A message displays informing you that the shared parameter will be exported to the shared parameter file you set up in Step 1.
Here is the rest of the how-to:
Exporting Shared Parameters to a Shared Parameter File – WikiHelp
Edit: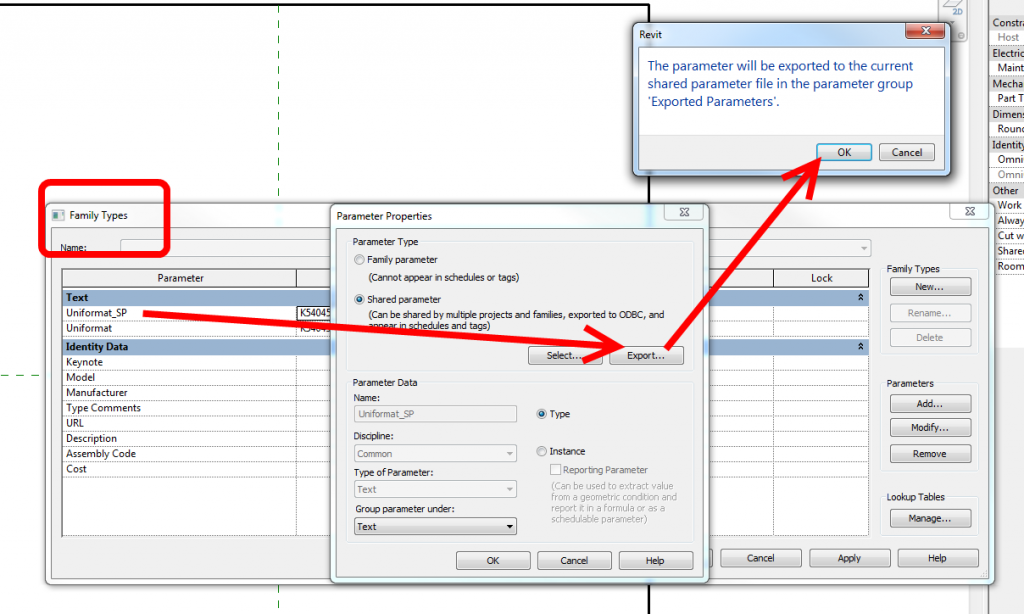 You can export from the Family or Project environment. If you already have a SP with the same name in your current SP file, you will need to switch to a blank SP file, export the parameter, and then possibly you can "hack" it into your current file by text editing the SP files (maybe).