Once you have imported an image into Revit and then warped it (by unticking the Lock Proportions box and resizing it), then it is not immediately evident how you can reset it to 1:1 (its default X:Y state). Even if you toggle the tick box, it doesn't reset the scale to be un-warped.
Here is how you can do it:
Select image and Edit Type
Take note of the pixel sizes
Directly set the image size using these values in the instance properties
Tick the Lock Proportions box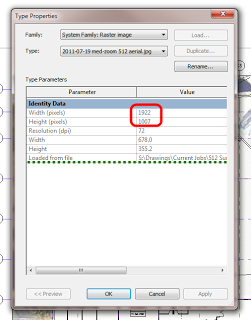 Also, did you notice that Revit records where the image was originally loaded from? Even though there is no 'link' as such, this does allow you to find and edit the source image easily.