Some of you may be surprised to know that Windows Photo Viewer and Office Picture Manager are not the only ways to view and edit image files 🙂 Here are three of my favourites:
1) Irfanview has been updated to version 4.35. You can download from CNET here. This is a superfast image viewing and editing program. I love it for its highly adjustable batch image processing ability.
You can download all the current plugins from here. This includes a new plugin that will allow Irfanview to open DXF files, as per this list. The DXF plugin is provided by BabaCAD – they also provide free CAD software for download at http://www.babacad.com/index.html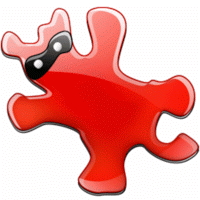 2) Paint.NET – quick and easy
3) Photoshop – awesome filters and effects, and great at enhancing still photos of your buildings
4) GIMP – Andy Milburn reminded me about this in the comments. I haven't used it for a long while, but it is essentially a free replacement for Photoshop.
5) pixlr – another great tip from the comments. RicardoCC referred me to this online image editor that was actually purchased by Autodesk. Have you tried it yet?