I'm looking forward to tighter BIM 360 Glue and Navisworks integration moving forward…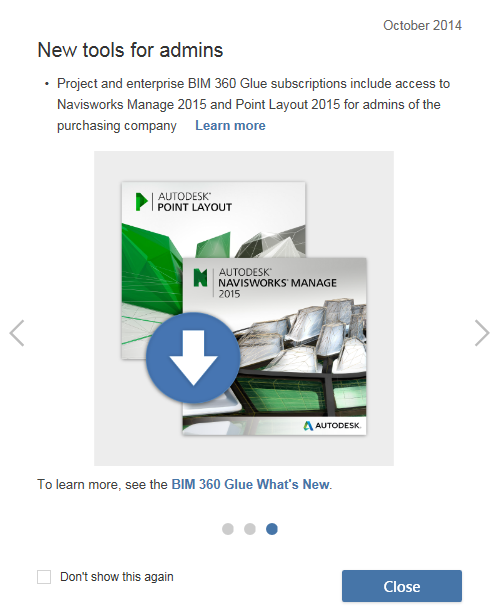 Quote:
All project and enterprise BIM 360 Glue subscriptions now include access to Autodesk® Navisworks® Manage and Autodesk® Point Layout for use by the purchasing company.

Navisworks Manage 2015 and Autodesk Point Layout 2015
With this new entitlement, connected office and field teams can more easily collaborate using streamlined BIM workflows on everything from multidiscipline coordination and material takeoff to component staking and installation. By removing access barriers, teams can improve information accuracy at the point of construction and help accelerate project delivery.
Navisworks Manage and Point Layout may only be used by the purchasing company's employees who have access to a BIM 360 Glue Project. These products may be used in conjunction with BIM 360 Glue in order to do work on that specific BIM 360 Glue Project.
In order to grant access to a user to either of Navisworks Manage or Point Layout, the employee will need to be a Host or Project Administrator on the BIM 360 Glue project.
Read more:
New in BIM 360 Glue | BIM 360 Glue | Autodesk Knowledge Network