EDIT Harry said that the latest version is the one on Autodesk Exchange Apps
I previously posted about the ADN file upgrader here. Since then Harry has created a more powerful upgrader for Revit 2014 available on Exchange, and he has also released a 2015 version which is not on Exchange yet – see his post with direct download link below.
If you are ready to upgrade files to Revit 2015, here is a 2015 File Upgrader installer.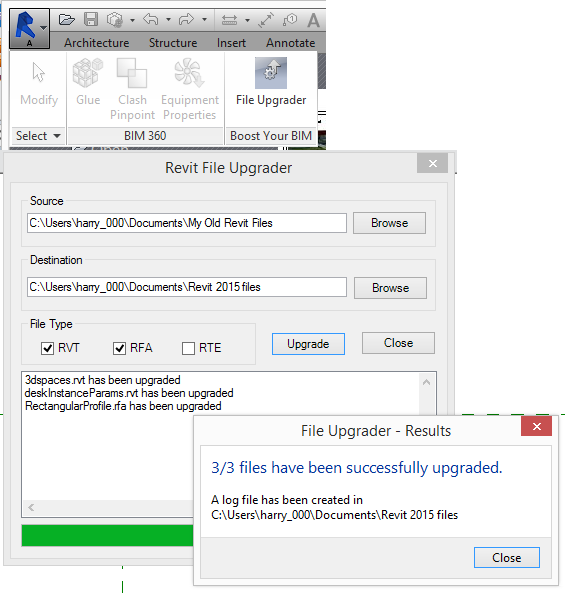 via
Free File Upgrader – now for 2015 | Boost Your BIM