EDIT The merging of DesignScript and Dynamo was confirmed by Ian Keough:
@lukeyjohnson not much news here. Dynamo and Design Script have merged. It's called Dynamo, but has the DS virtual machine.
— Ian Keough (@ikeough) November 1, 2013
There is some interesting "fluidity" of language in discussing DesignScript, Dynamo, Revit and Vasari in the following two class descriptions of AB2551… I guess all will be revealed at the AU class on Thursday, Dec 5, 8:00 AM – 9:30 AM.
From this:
snapshot of the page as it appeared on 22 Oct 2013 12:40:35 GMT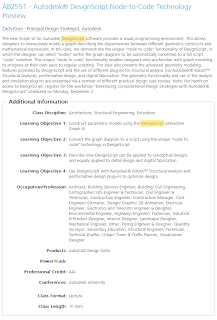 To this:
1 Nov 2013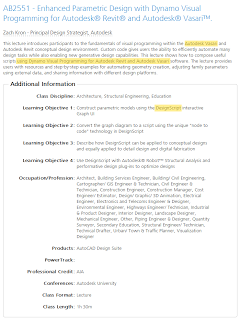 via
Enhanced Parametric Design with Dynamo Visual Programming for Autodesk® Revit® and Autodesk® Vasari™.