From microsolresources:
Select your project, and you will get a list of cloud-enabled models. Please note you will not see other data, such as Word documents or non-cloud enabled models.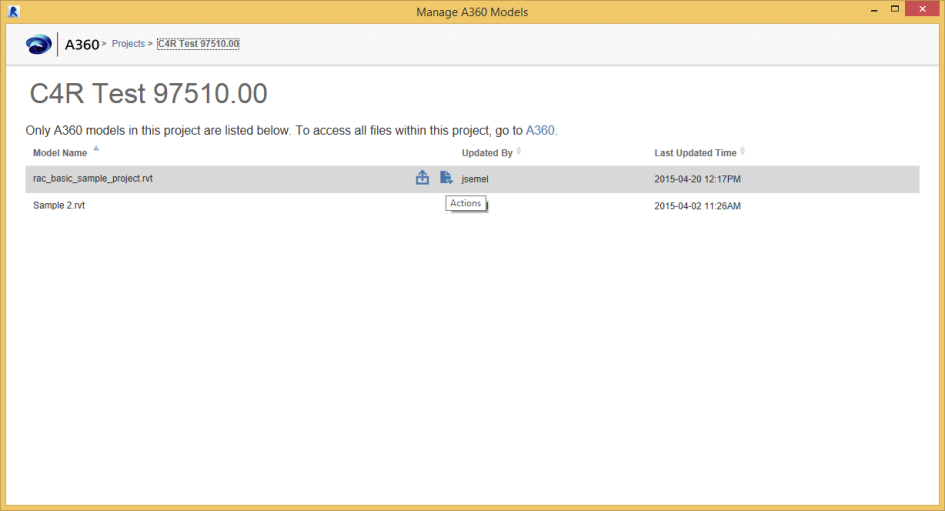 When you click on the icon that resembles a floppy drive, you will have an option to View Versions.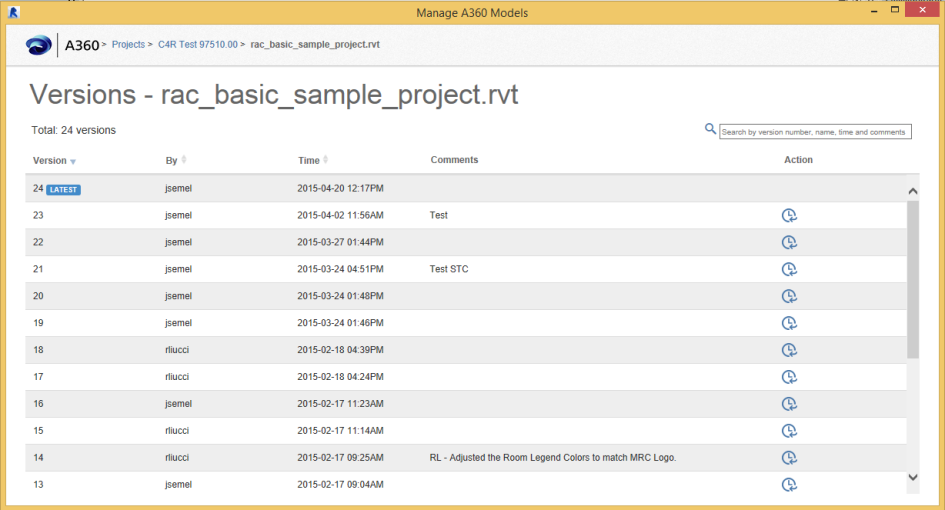 Each of these Versions refers to an instance of Sync to Central.
On the far right column, we see Actions. If you click on the clock icon, you can roll back to a previous STC. You should exercise caution whenever rolling back to an earlier version. ALL NEWER VERSIONS WILL BE DELETED WHEN YOU ROLL BACK. In addition, anyone currently working on that model will lose their work, and any changes will be orphaned.
Read the whole post at:
Backing Up A360 Collaboration for Revit Models | microsolresources