In one recent post, Paul Crickard describes how you can use a URL field in a Revit schedule to:
open documents or images
open a video
open a map or facility plan to a specific geographical location
retrieve data from an external database
These points are along similar lines to my post about launching scripts and programs directly from Revit. The same principles apply to families with a URL parameter.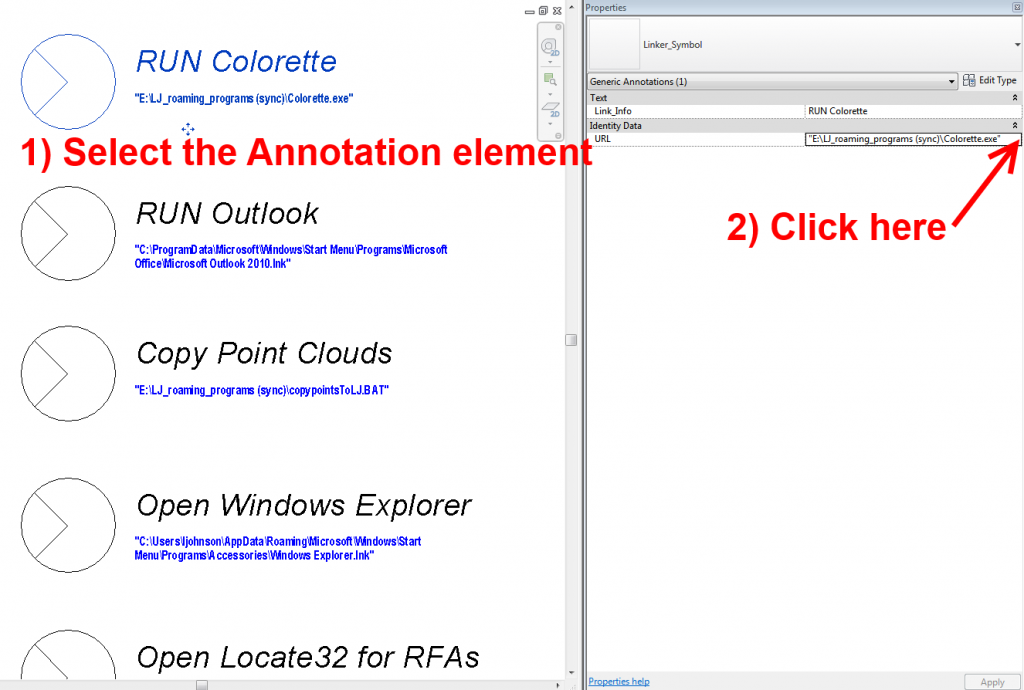 From Architecture and Planning:
Changing HTTP to FILE makes it a local file browser. I created a room in Revit and added a parameter of type URL. The URL added is:
file:///c:/Users/Paul/Desktop/efpGIS/Config/Splash.png
This URL links to a picture on my desktop. If I click the link in Revit, I get the image on the right. The computer knows to launch the appropriate program to open the file. A link to a AVI file opens my Divx Player.
Read the whole post:
URL Tricks in a Revit Schedule | Architecture and Planning