I recently posted about a Window Studio, now here is a Door and Door Hardware Studio (addin for Revit) … Assa Abloy Openings Studio (AOSS).
Unfortunately, it is very limited in availability. When I inquired about it, Assa Abloy told me:
Not at this time we let it to professionals who we work with directly.
The main problem is that it is an American tool for our North American
brands.
So sorry it is not available at this time.
Interesting chat on Twitter as to its usefulness: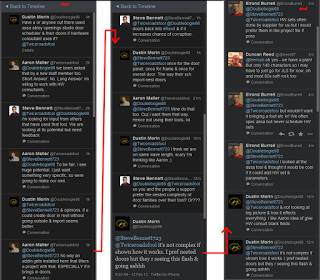 Company link:
Openings Studio – assaabloydss.com – School Safety, Locks, Doors, Access Control
Note: you don't need to put in your address when filling in the register form…
There is the beginnings of a tutorial channel on Youtube:

Also:
Door Scheduling Made Easy Thanks To 'Openings Studio' By ASSA ABLOY | Floosted by Architizer .

72 min NYC-RUG session about ASSA ABLOY Openings Studio for Revit on Vimeo:

ASSA ABLOY Openings Studio for Revit from Alfred Huang on Vimeo.
Related NYC-RUG link:
ASSA ABLOY Openings Studio for Revit. – New York City Revit User Group (New York, NY) – Meetup
Heads-up:
Twitter conversation
Links via:
Architizer Blog � Door Scheduling Made Easy Thanks To 'Openings Studio' By ASSA ABLOY