After you fire up Revit 2011 for the first time, I recommend you have a look at the new Options dialog.
The User Interface tab is new, but some of the options on it are old (moved from the General tab). The most interesting part is the Tab Display Behaviour options.

The options here are quite self explanatory. At least now we can make some decisions about how we want to work. Do you want the contextual tab to automatically become active, or would you prefer to go there yourself if you need it? Did you notice you can access the Keyboard Shortcuts dialog from this tab?
Also new in the Revit 2011 Options is the ability to control the appearance of temporary dimensions. This is on the Graphics tab.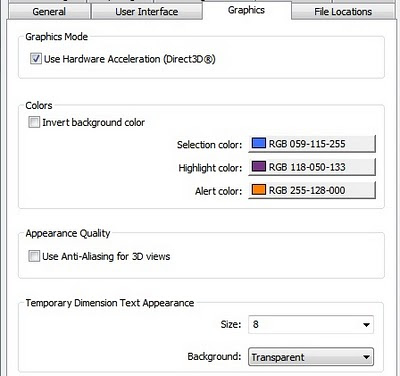 While you are here, make sure you set your user name properly, add any custom Render paths and set up your Family and Template library locations.