There was an API addin available a while back, but in recent years I have used:
the Case Batch Export Family RFA's tool
https://wrw.is/2012/12/how-to-determine-if-family-is-in-place.html
This way is pretty robust, as it also gives you a list of inplace families and masses that it couldn't save to rfas. Unfortunately, it is pretty hard to get now that Case have shut down their free app downloads 🙁 Hopefully someone in your office already has it installed? Just copy all the files starting with Case between the relevant addin folders to get it going.
You could also use the builtin method File – Save As – Library – Family – All Families to export the rfas, and then (for 2013 version only) the free Kiwi Codes Family Categorizer to sort them into Category folders. More on that here:
https://wrw.is/2012/11/free-utility-that-will-sort-all-of-your.html
These are the steps to export the families using the builtin workflow: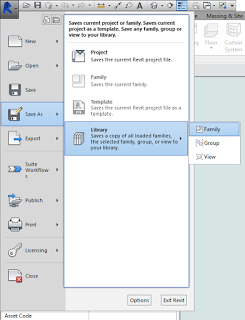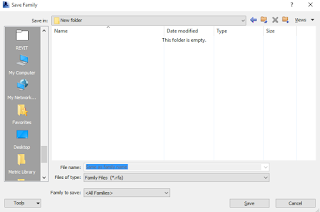 Personally, I now usually use Unifi to export and manage Revit content.
Thanks to Matt Wash for prompting me to do an update post on these different methods.