Revit 2010 comes with a set of RPC content for your renders. But perhaps you want to make your own RPC content? Well, head over to http://www.archvision.com/ and register.
Then Login, and go to the menu item shown below: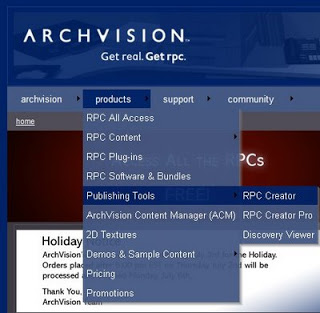 Download and install the RPC Creator, and then enjoy making your own content!Have a look at this link for a getting started guide on using the program.