You can get a couple of extra RPCs if you copy them from your Navisworks install to your Revit RPC folder.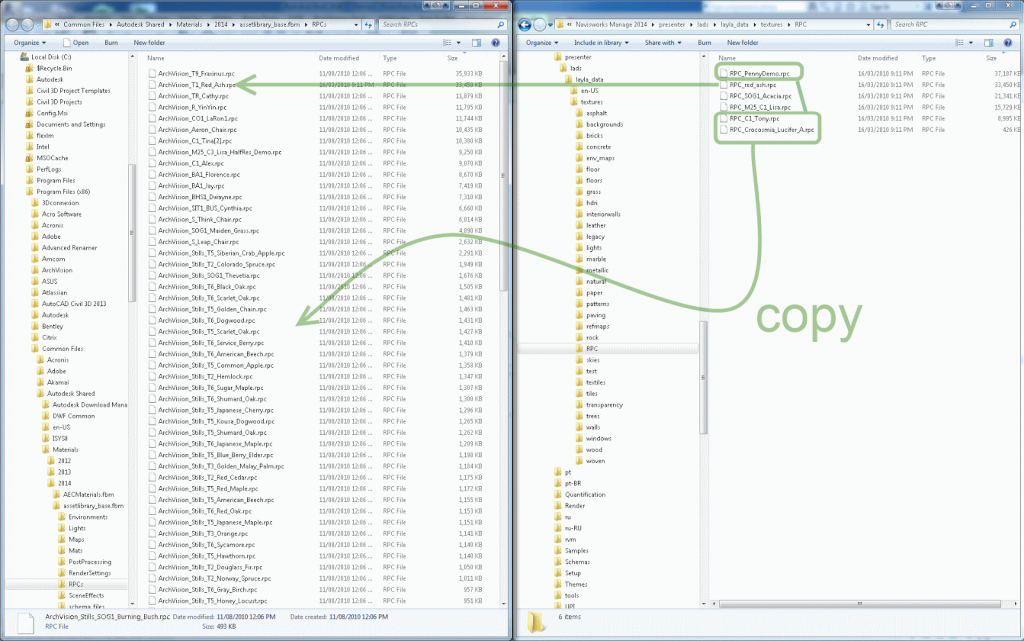 After copying, restart Revit.
RPC Location for Navisworks Manage 2014:
C:Program FilesAutodeskNavisworks Manage 2014presenterladslayla_datatexturesRPC
RPC Location for Revit 2014:
C:Program Files (x86)Common FilesAutodesk SharedMaterials2014assetlibrary_base.fbmRPCs
Your mileage may vary in relation to ArchVision watermarks… You can always just make your own RPC from photos or images.