The German Autodesk AEC team have put together a step by step tutorial on exporting a PAT file from AutoCAD and then importing it into Revit.
They have even shown how to correctly scale the imported PAT files numerically – rather than the haveAguessAndSee method that I generally use.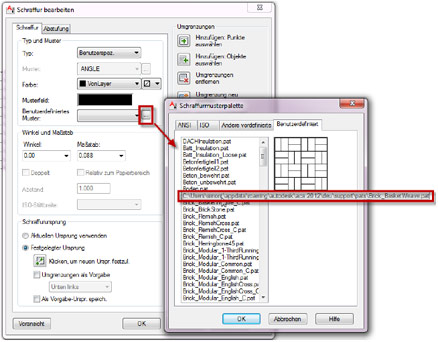 Image from autodesk.de
Here is a link to a translated version of the post:
Google Translate
Here is the original post:
http://www.autodesk.de/adsk/servlet/pc/item?siteID=403786&id=17857940
Who can put it better than Google Translate?
Much fun and success with Revit Architecture
, Autodesk AEC team