Many of you will know that I made a significant move about 3 months ago – I moved my young family over 2000 kms and took a new position working for Woodhead in Adelaide.
It has been an exciting and eye-opening experience for me so far. The project range and depth of experience at Woodhead is truly impressive, and it is great to see important technologies like point clouds, laser scanning, BIM for FM and clash detection being used and implemented on a day-to-day basis.
Further, it is exciting to observe the consistent award wins and media exposure for key projects that were designed and delivered by Woodhead. Some of these, like the new terminal at Jakarta–Soekarno Hatta International Airport, are currently undergoing design refinement – and believe me, the guys here at Woodhead are pushing the limits of Revit in terms of conceptual modelling and the sheer scale of this project.
Please check out the portfolio links at the end of the article if you wish to learn more about the design capability at Woodhead.
August 2013 news
Featured in Airport World at:
Project watch extra – The big build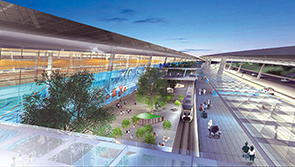 Woodhead Wins Francis Greenway Award for
Heritage Architecture – Creative Adaptation at the 2013 NSW Architecture Awards
PropertyObserver (ONLINE) – Gowings and State Theatre NSW UDIA award win

Read more:
http://www.woodhead.com.au/news/nswaia2013/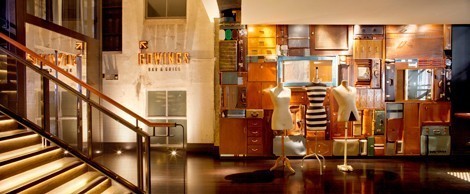 June 2013 award wins
Australian Institute of Architecture Awards NT Chapter
· Enduring Architecture Award – for the Vestey's Darwin High School Gymnasium
· Commendation for Public Architecture;
o The Australian Centre of Indigenous Knowledge and Education (ACIKE) by both DKJ projects.architecture and Woodhead
o Katherine Regional Cultural Precinct, by both DKJ projects.architecture and Woodhead
Australian Institute of Architecture Awards SA Chapter
· Public Architecture – Architecture Award, Flinders Centre for Innovation in Cancer
· Peoples Choice Award – Flinders Centre for Innovation in Cancer
Australian Institute of Architecture Awards NSW Chapter
· Greenway Award for Heritage Architecture (Creative Adaptation) – Gowings and State Theatre Buildings Restoration and Hotel Conversion (QT Hotel) – Woodhead, and Graham Brooks and Associates
July 2013
Adelaide Desalination Plant and Kauwi Interpretive Centre – Shortlisted in 2013 World Architecture Awards
Portfolio links: