On install of Revit 2019, you will have the following install choices: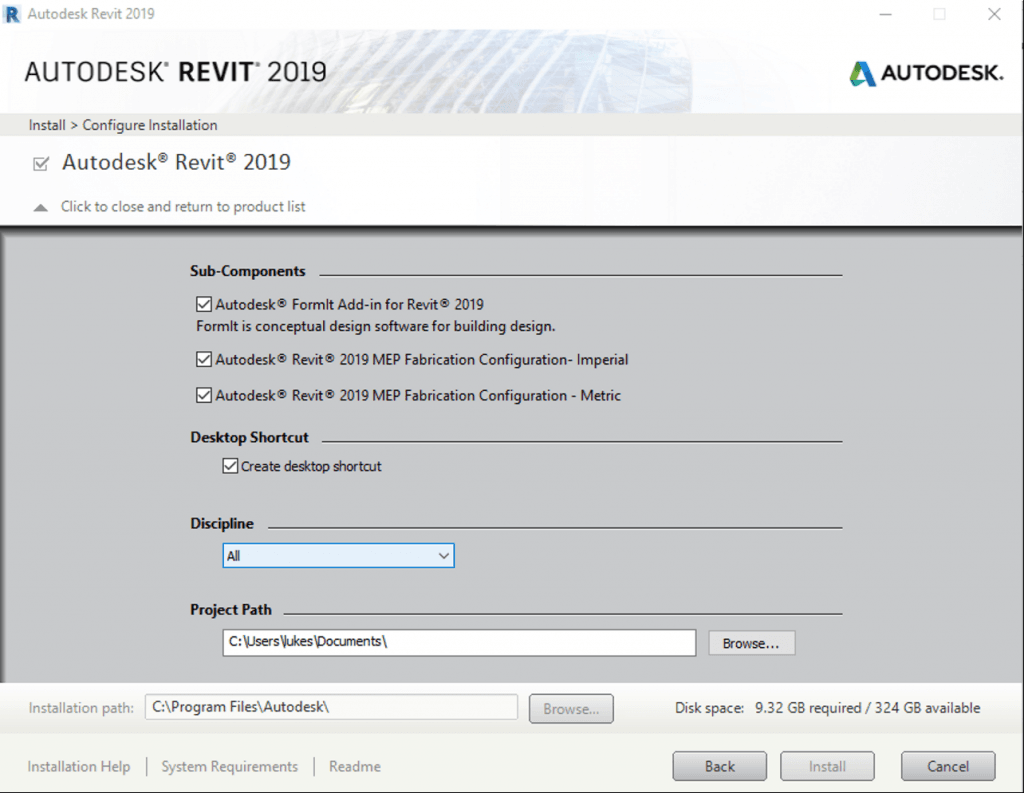 There are no changes in the Options dialog from Revit 2018 to 2019, except for the new Steel tab and tools ribbon option (under Structure tab and tools):

This is what the Steel ribbon looks like:

Clicking Help will take you to Help content pages that don't exist yet (oops). I'm sure this will be rectified soon.
Build numbers are 19.0.0.405 and 20180216_1515(x64)

Launching Dynamo from Revit 2019 will reveal that the Dynamo version has been upgraded to 1.3.3.4111. As some have mentioned, this version does not run on Revit 2016. So you will have to run multiple Dynamo versions and be aware of any file incompatibility if you want to use Dynamo on Revit 2016 and Revit 2019 simultaneously. The installation process should pick up your custom package paths and any Recent Files too.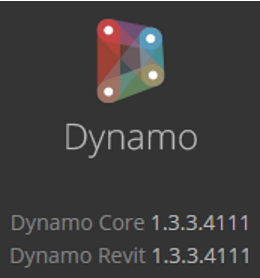 Add-ins tab reveals that the following items previously considered Subscription Enhancements are included and installed out of the box:
Batch Print
eTransmit
Model Review
Worksharing Monitor

The biggest change you are likely to notice is that you now have Tabbed Views, and an updated interface for controlling docked panels.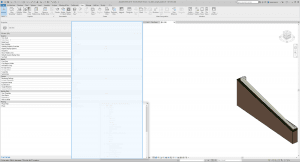 I compared the built in category list from Revit 2018 and Revit 2019, and these are the new Categories in Revit 2019:
| | |
| --- | --- |
| API Name | Visible Name |
| OST_StructConnectionHoleTags | Hole Tags |
| OST_StructConnectionShearStudTags | Shear Stud Tags |
| OST_StructConnectionProfilesTags | Profile Tags |
| OST_StructConnectionBoltTags | Bolt Tags |
| OST_MechanicalEquipmentSetTags | Mechanical Equipment Set Tags |
| OST_StructConnectionAnchorTags | Anchor Tags |
| OST_MechanicalEquipmentSetBoundaryLines | Mechanical Equipment Set Boundary Lines |
| OST_StructConnectionWeldTags | Weld Tags |
| OST_StructConnectionPlateTags | Plate Tags |
| OST_MechanicalEquipmentSet | Mechanical Equipment Sets |
On a final note… the Revit icon hasn't changed for the last couple of years, so I made this Revit 2019 icon for you 🙂 Just download it and set as the icon for Revit 2019. Also, I'm sure you can do better than my attempt if you spend more than 30 seconds in Windows Paint: