I hope you enjoyed my previous post about how to index networked content.
If you wish to tweak some more settings or even move your Google index, you should install TweakGDS. This is a small plugin utility that allows you to:
change the index location
adjust the number of results returned in a search
add or remove indexed drives etc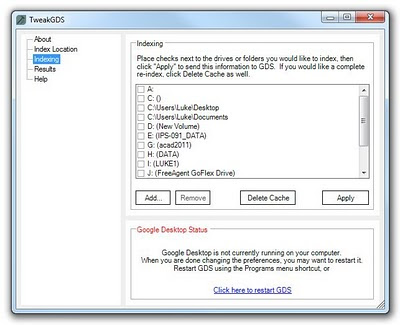 You may also want to check out Halftone Search. This gives you a GUI shell for Google Desktop Searching and sorting of results. However, this is trial / pay software.