There are now 9 apps for Revit 2014 uploaded to Autodesk Exchange that are classed as "Subscriber Benefit Apps". These are basically standalone install packages for things that are bundled up in the Revit Extensions package.
You can view the list (and download the packages) here:
http://apps.exchange.autodesk.com/RVT/en/List/Search?productline=RVT&query=&facet=_subscriberBenefitApps&collection=
Note: you will need to login to your Subscription account, then go to Autodesk Exchange (or use the above link).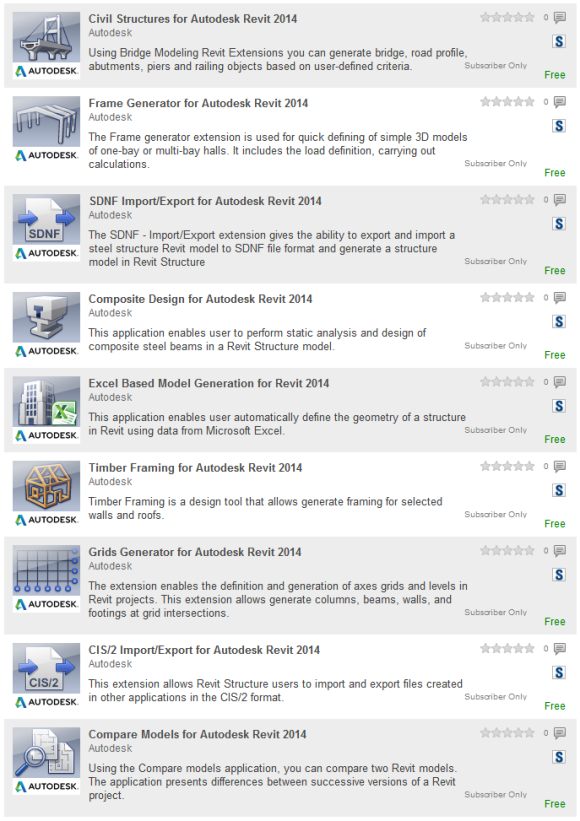 This same list is copied from the Revit Extensions feature summary:
o Wood Walls Framing, Roof Framing, and Roof Trusses extensions are
available now as Timber Framing package
o Compare Models
o Grids Generator
o Civil Structures
o CIS/2 Import/Export
o SDNF Import/Export
o Excel based model generation
o Frame Generator
o Composite Design