I was trying to delete a view today, and I got this Error:
The Revision of this Revision Cloud has been issued. Deletion of this Revision Cloud is prohibited.
So, obviously there are some Revision Clouds, marked as 'Issued', in this view. But how do I find out which ones are on there? There is no 'Revisions on Sheet' button because this view is no longer on a sheet…aha, got it!
Make a new sheet

Place the 'orphaned' view on the sheet

Now you have access to the 'Revision on Sheet' button from the Sheet View

The Revision Clouds that exist in that view will be 'greyed' out in the dialog box.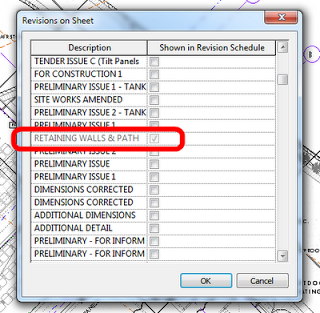 To delete the view:
Un-issue the selected Revision/s

Find the Revision Cloud

Delete the Clouds

Delete the View
PS – If your sheet family has a Revision Schedule on it, this should also show the Revision Clouds that are in the view…