I have been finetuning my office-at-home recently, and it turns out I have lots of computer screens available. However, it is not always easy to connect multiple (like 4) screens to one computer or laptop. What if you could use a piece of software to extend your available screens onto another computer entirely?
That's where spacedesk comes in…
Ensure both computers or laptops are on the same LAN
Install the server software on your main PC (the one you actually want to work on)
Windows 10 64 bit or 32 bit or Others
Install the client software on the machine that has spare monitors (you are just going to use these as slaves to the main pc)
Windows or Others including Apple etc
Launch the client software
Click on the server PC

A window launches, you can use View – Full Screen
Repeat steps 4-6 for each secondary monitor you want to add from other pcs
These show up in Windows and you can adjust resolution: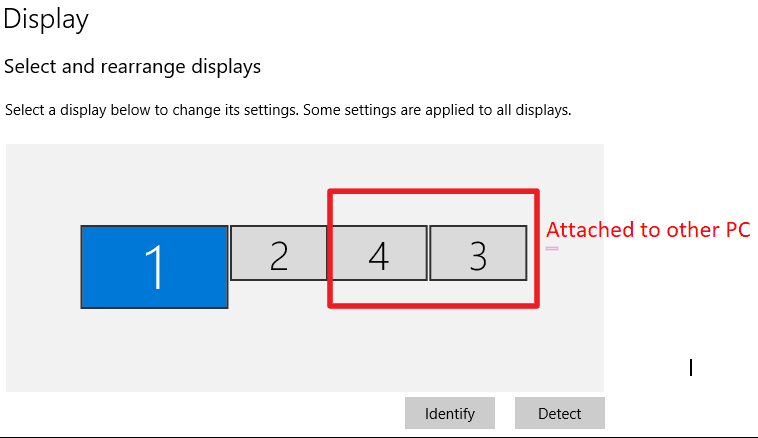 Basically this is screen extension or mirroring technology, so you will still be bound to network speed and may experience some compression, because your main pc is actually sending frames over the network to the other pc. Overall, it seems to work quite well.
Go crazy with multiple monitors people!
Read the documentation here