A recent post on Ideate Solutions reminded me of a handy Revit Extension that you may not be aware of:
Shared/Project Parameters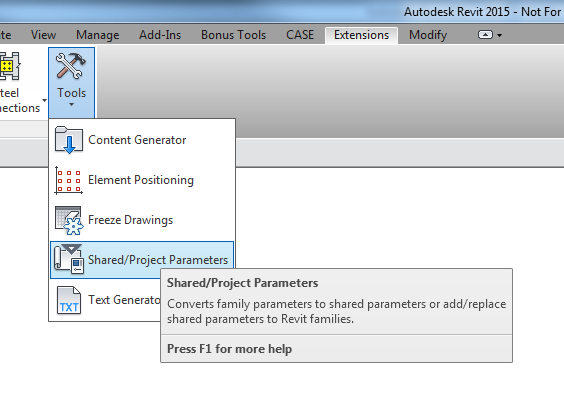 Download Revit Extensions for Autodesk Revit 2015:
Quote:
It's called "Shared/Project Parameters" from the pull-down, but when it's launched it will open a dialog that says "Shared Parameter Converter".
This image shows that I am asking the tool to read all of the .RFA files found within my "11 Specialty Equip" folder and that I am going to read particular parameters from my Shared Parameter file and push them into these families. The modified families will then be copied into a new folder called "Updated Specialty Equip" and the results of this work will be included in my "!test" folder as a log file.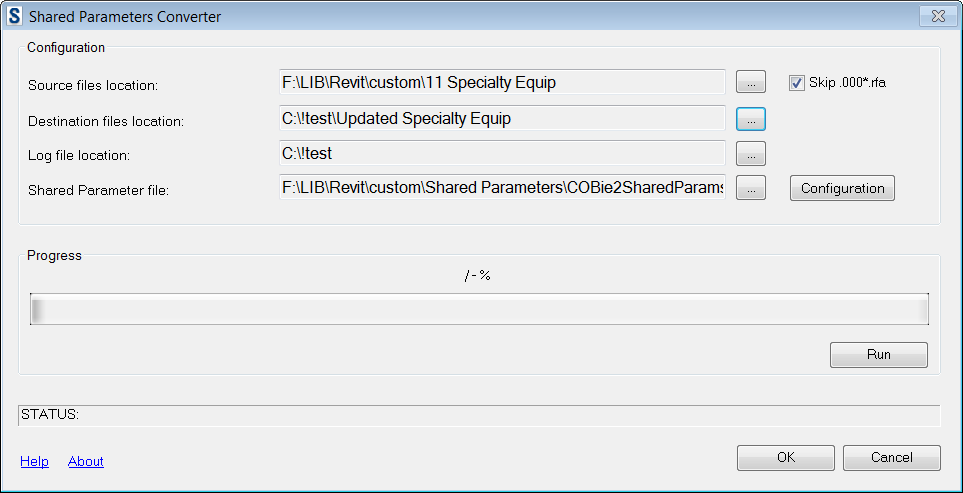 The Shared Parameters Converter Dialog From
Revit Extensions (2014/2015)
Original post:
Ideate Solutions: Batch Adding Shared Parameters to Revit Families