For some time, I have been looking for a way to get 3D geometry from any format, make it into a nice, Revit-friendly SAT and then use it in massing or visualizations. Can Memento help me with this? Answer – not really.
What it can do:
Import and Export formats: OBJ and RCM (Recap)
allows users to easily (?) fix meshes for digital use or fabrication
fix topology or texture issues (holes, spikes, tunnels, particles, etc.) prior to downstream use
First, download and install it:
Direct Download Link
Read more at:
Autodesk Labs Project Memento
Ok, now that you have installed it… I previously explored point cloud geometry workflows at:
https://wrw.is/2013/06/using-point-cloud-tools-to-convert-any.html
Upon opening an OBJ file, Memento will create an associated RCM (Recap mesh) in the same folder. Here's what I did (this is a failed workflow):
Downloaded an SKP of something interesting
Imported to 3dsMax, cleaned it up a bit, exported to OBJ using Deep Creator preset
Imported OBJ to MeshMixer, exported to XYZ as per this guide
Imported the XYZ to Recap, and used decimation at 50mm (note, there is a Recap update at http://updatesdl.autodesk.com/updates/files/autodeskrecap_sp1_for43.24_x64.msp)
I realised at this point that you can't make an RCM file from Recap… What a pain! So, looks like we need to make one using Recap Photo. To use Recap Photo, upload some images to Autodesk 360.
This time, I sort of succeeded by:
Importing an interesting model into Revit
Making a Walkthrough that circled the object, and exported to a set of JPGs
Uploaded them to Autodesk 360
Selected them and clicked on the little Create 3D button (only 250 images will be accepted for processing)
Waited overnight for the model to process…
Opened Autodesk 360 and downloaded the file .obj.zip
Now, use Memento to open and edit the OBJ – and try to fix the holes in it.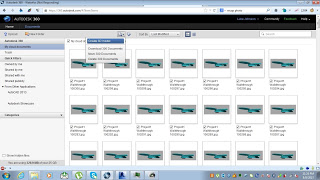 My first experience with Memento wasn't great … I was expecting a Fix All button 🙁
Opened the OBJ in Memento
Click find defects (middle of top of the screen)
After they are found, click next or previous, then click Fix
Rinse and repeat thousands of times
Note: Memento will not run on Windows XP.
Heads-up via
Here's the Labs link to download Memento. Is this the end of gift shops with miniature trinkets (lets hope so)?http://t.co/meq6XPnaCO
— Sean David Burke (@seandburke) August 8, 2013