Recent post by Jay Holland demonstrates the methodology they adopted to create the Revit model for a multilevel residential project. As it had lots of repeatable elements, its interesting to hear how Massing and Groups were used to limit the impact of changes and reduce rework.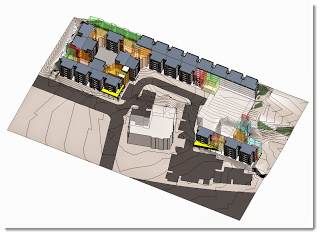 Image from BIM Aficionado
Read the whole article:
BIM Aficionado: The End to CADdiction?