Here's how you can get it:
Click Join Now
From there you may have to login before you can go to the Download page
Download and run installer (SeekForRevit150710Setup.exe)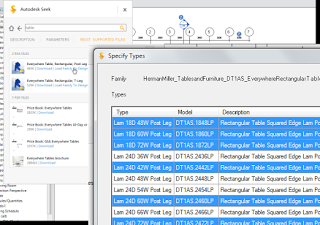 The next time you run Revit, you will have an Autodesk Seek ribbon…
Click Browse Content
Type something in the search bar
Click 'Revit Supported Files' and then
Click 'Load Family to Design' next to the relevant RFA
Now is your opportunity to test this addin out and influence its development by providing feedback through the Beta site. As a simpler alternative to manually downloading, Loading and placing rfa files from Seek, it looks pretty good at this stage. What do you think?