Citrix readiness has resulted in a few file locations being changed in Revit 2012 products.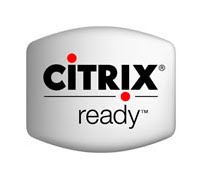 Journal file locations
For 2012 products:
Windows XP: %USERPROFILE%Local SettingsApplication DataAutodeskRevitJournals
Windows Vista or Windows 7: %LOCALAPPDATA%AutodeskRevitJournals
Who moved my Cheese (Files) ? – Important File location changes for Revit 2012 – The Revit Clinic
This post from The Revit Clinic includes a link to a VBScript utility that 'gathers' your journal files together…and it also includes the following info about the revit.ini and UIState.dat locations in Revit 2012.
Revit.ini location
"The active revit.ini file is no longer located in the Program files directory. A number of files have been relocated to a new UserDataCache subfolder in the Program directory (C:Program FilesAutodeskRevit Architecture 2012ProgramUserDataCache). These files are "template" files and are copied into the user data "roaming" folder on the first launch of Revit, per user. From then on, these files will be loaded from and saved to the user data "roaming" folder. Revit.ini can be customized and pushed to users by an Administrator by editing or replacing the copy in the UserDataCache folder prior to the users launching Revit for the first time."
UIState.dat
C:UsersusernameAppDataRoamingAutodeskRevitAutodesk Revit Architecture 2012
Thanks to The Revit Clinic for this information.
blog.bimkicks.com | REVIT Journal File Locations CHANGED in 2012
This post focuses on the Journal file location differences.
Autodesk – Autodesk Revit Architecture Services & Support – Location of journal files
Autodesk's explanation of the Journal file locations in 2012.