We live in an age of robotics, drones and automation. And those things can be interesting in their own right. But when it comes to Architecture, some technologies seem to replace warmth and light with cold industrialism. Happily, Enscape is not one of those technologies. Whenever I use Enscape, I feel this effortless artistry at my fingertips. It takes the most basic of ideas and makes them more real, adding depth and light and excitement. Yes, I know that Enscape is essentially an addin, a piece of software that consumes models and renders them in real time. But it is executed so well, that it makes it seem like so much more. And in fact, it really does legitimately enhance the quality of work that you can produce rapidly within your own office.
I have posted about Enscape before in this full review, and in this post about Enscape 1.9. The question is: What does Enscape version 2.0 bring to the table?
One of the most significant enhancements in Enscape 2.0 is an improvement to the lighting engine, a feature that results in more Realistic Lighting. There has been additional thought and development work given to things like indirect lighting, behaviour of reflections, and overall realism.  You will likely notice this difference if you open a model you used on previous versions of Enscape and try it with Enscape 2.0.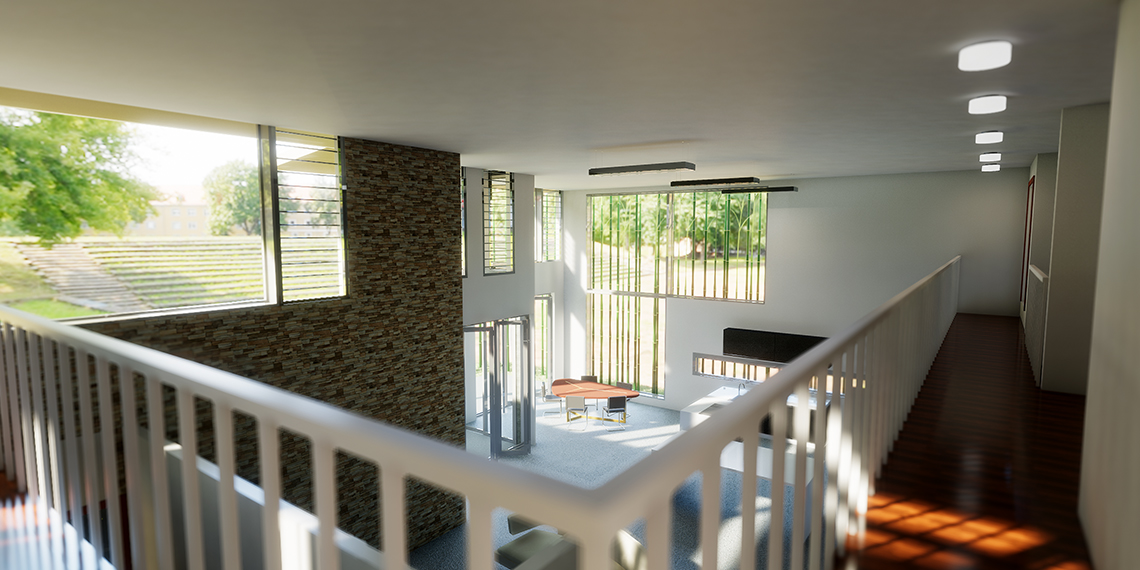 There is also a really nice new Grass material that looks great and is very easy to use. Along with this, better trees, plants, and other improved RPC replacements have been added.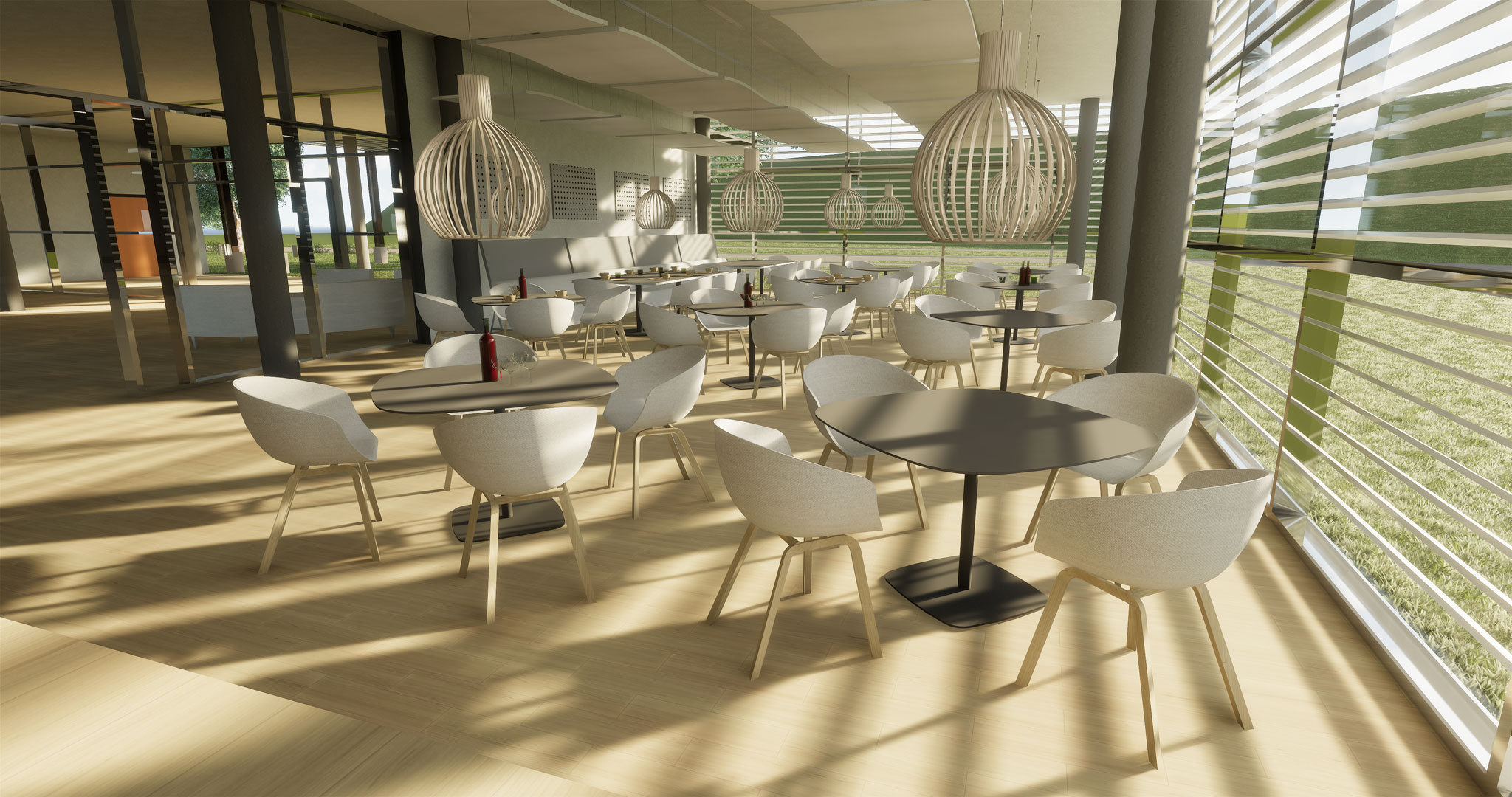 Improved Navigation Methods:

Also, you can now Right-click on element to orbit around that element.
Performance and Hardware
I was warned that Enscape 2.0 introduce a higher demand on GPU performance due to better visual quality. This may make it necessary to go one step left on the performance slider (e.g. high instead of Ultra) to get the same result and speed than in an older version. Lighting calculation starts at medium and will be quite demanding. "LOW" should be renamed to draft mode because that is what it is. If there are no artificial lights in the project, this is good for a quick walkthrough. My main workstation is a Metabox with a 980GTX graphics card, and I did notice some slowdown when setting Rendering Quality to Ultra. You may have to experiment with your own machine, depending on how good your graphics card is. Just turn the quality slider down a bit to get to the performance that you need.
Also, I have it on good authority that better Performance will be available in a hotfix soon.
Complete List of New Features in Enscape 2.0 for Revit and Sketchup

Here is a complete list of new features and changes made in development of version 2:
Design tweaks for SketchUp lights window
Option to disable grass
Replace the ugliest trees
Change light icon for Sketchup
Implement better realtime DOF (depth of field) method
Support artificial lights
Use new icons
better rendering quality
Don't replace 3D+ RPCs with imposters
Mini Map
Compass
Orbiting global AABB
Support Skatter Plug-in
Adapt API for Revit 2018
Independent resolution for panorama & video
Sketchup: Export billboards
Setting to control the lensflare
Decouple roughness from alpha
Cancel video/pano/screenshot with ESC
Contrails
Grass rendering
Official Links
Enscape 2.0 has now shipped, you can read the official post here.
The 2.0 update release video is here:

You can get version 2.0 from this page.  It is a 177mb download, and it supports Revit 2015, 2016, 2017, 2018.
If you are getting into Enscape, the community forum is well worth a look.
Some Tips
Try using White Mode with Outlines and Architectural Two-Point Perspective
Also try only using about 5% of Outline slider to see how it makes detail stand out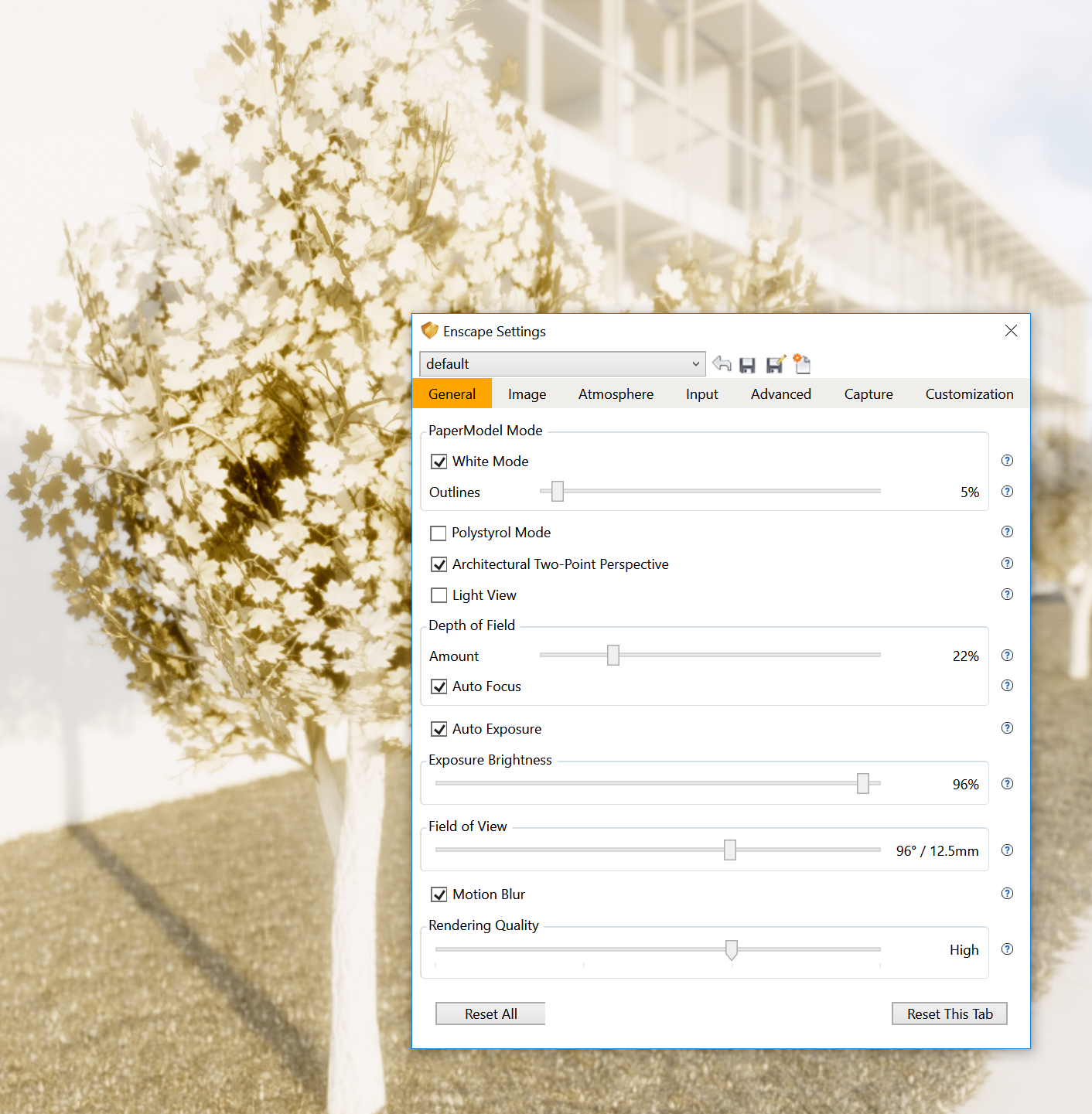 A Story
Recently, I was working as Construction BIM Manager on a significant health project.  We worked on the coordination of a very complicated operating theatre fitout with very limited area for services. Architectural elements had been modeled for coordination purposes only, but definitely not for presentation.  I was asked to try and quickly produce some images for a media release, and I immediately thought of Enscape. Would it be able to produce something convincing, even though we had no real entourage or materials applied? Below is the result achieved in just a few minutes:
I enjoyed using the white mode as it meant I did not have to spend a lot of time putting materials into the model.  To see how this looks with grass and trees, I used similar settings on the sample commercial Architectural Revit project. The image has so much life and range, and it required almost no work at all to produce: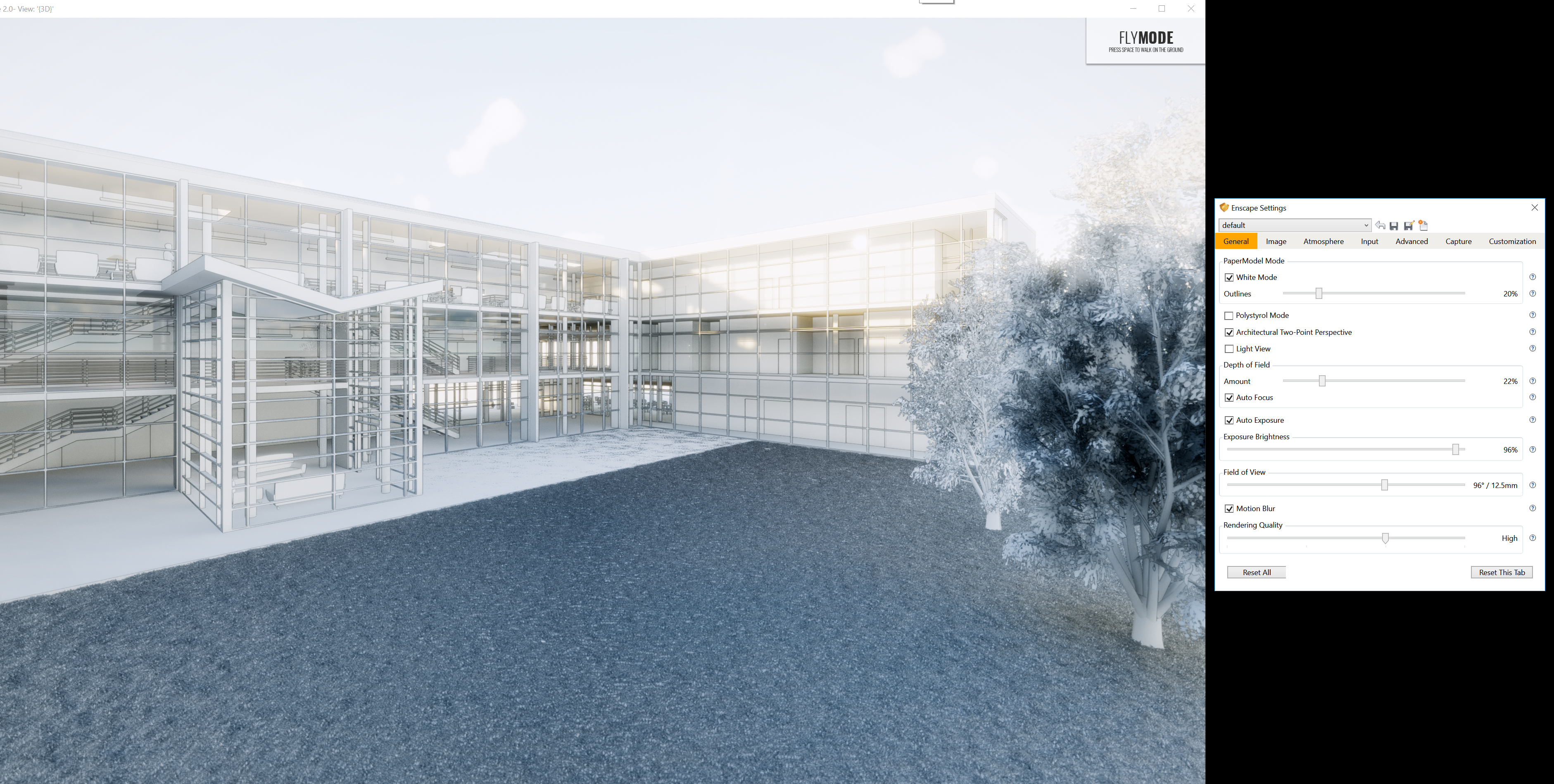 Conclusion
With Version 2.0, Enscape has taken a big step towards exceptional visual quality and realism. Both the Revit and SketchUp versions are updated so no matter which program you currently use, the new features are now available. I hope you enjoy trying out the new version!