Some quotes from Making Breakthroughs in Revit: An Interview with Marcello Sgambelluri (the cow and elephant guy 🙂
"I realized … that Revit is much more than a program to be used to document buildings and I started my pursuit to push Revit to its limits so I could better myself.
Refocusing Phase: This is when I realize that there has to be a different way of doing something to achieve the end goal. I find a way.
there is nothing that motivates me more than when I hear the words "You cannot do that in Revit."
My engineering training has helped me to step back and look at my Revit problems in a new light.
I am working on how to use the site modeling tools to model complex shapes… (*)

If you don't know how to do something in Revit, try it. Remember it's only a program—you can't hurt it!

Get to know Revit and its environment. (**)

I realized that the only way I could achieve breakthroughs in Revit was to change my mindset about the program. "
Read more:
Making Breakthroughs in Revit: An Interview with Marcello Sgambelluri | AUGI
(*)
For my take on this, check out Using meshmixer to morph your Revit Topography
(**)
This goes hand-in-hand with the theme of this blog – finding out What Revit Wants. For further reading on this, check out The Revit Mind and What Revit Wants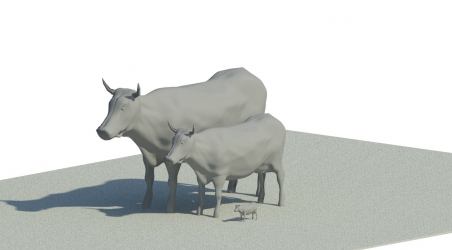 Image from AUGI, by Marcello