While the free Labs Point Cloud Feature Extraction for Revit 2012 is very hard to find these days, there is a version of this tool available for AutoCAD:
Point Cloud Feature Extraction | AutoCAD | Autodesk Exchange Apps
Use this plug-in to create geometry and primitive shapes that align with the features of the point cloud. To help isolate the shapes, planes, and sections you want to extract, you can crop, or hide, one or more areas of the point cloud.

EDIT It looks like this in AutoCAD 2014: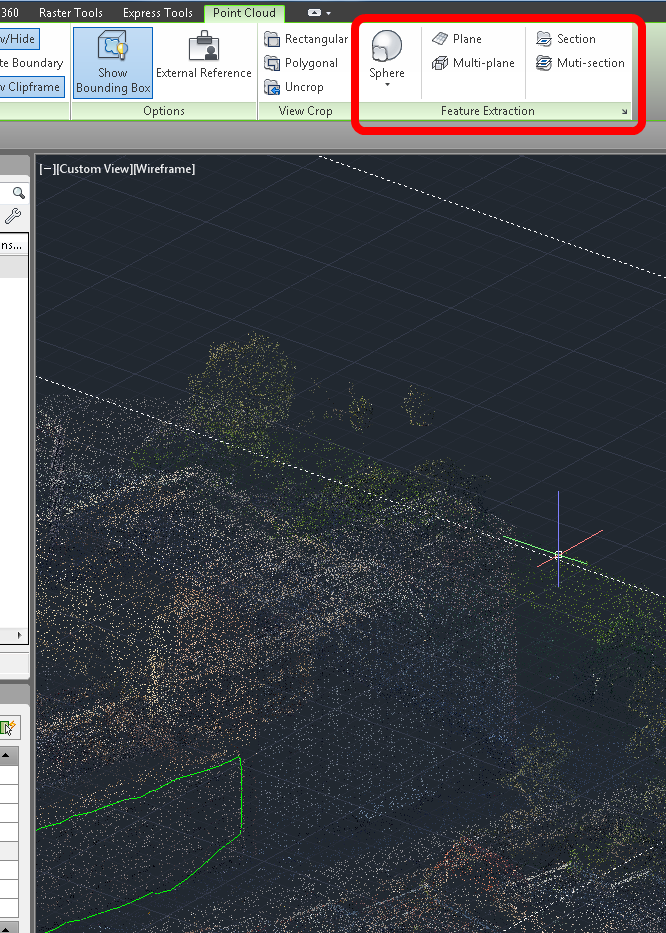 Just import a point cloud, select it, and the tools become visible in the Ribbon.