but for now, I'm leaning into it.
Ever since I bought it, the Metabox occasionally began screaming at me by way of extremely loud internal fans. As we know, cooling equals performance in laptop devices. If its not cool, it will ultimately either scale down performance through CPU throttling, or the effective life of the components will be adversely affected.
Up until today, I have been using this cardboard box and timber stud cooling device: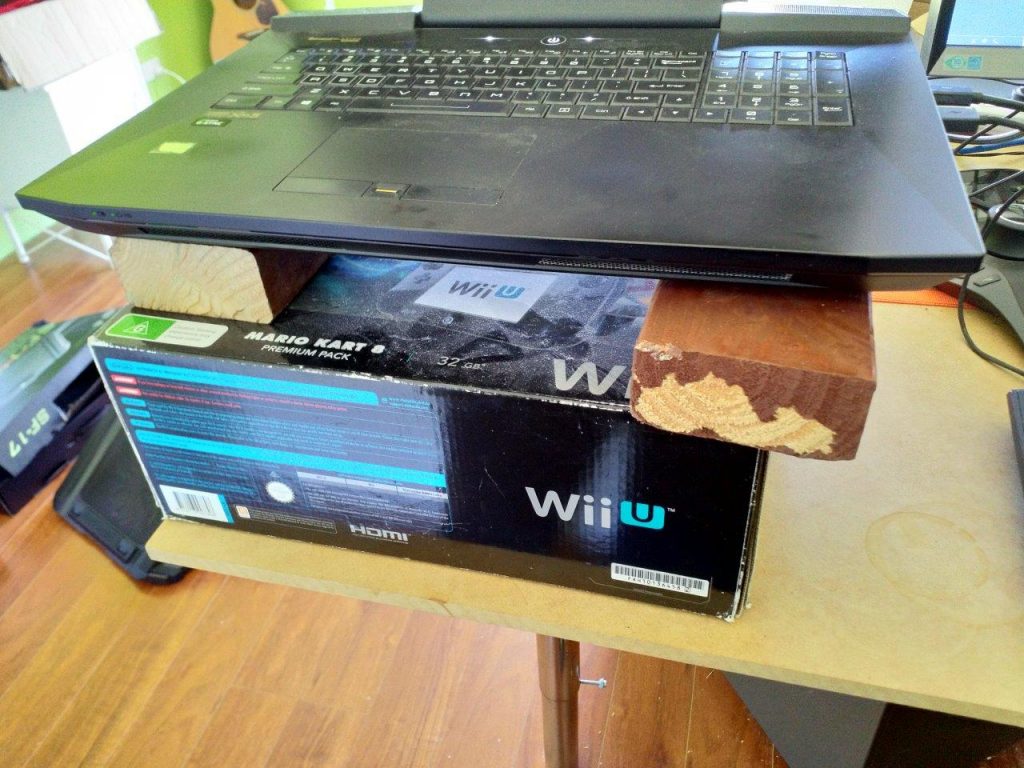 As good as the above solution was, I believed that it might be possible to reduce the decibel rating and extend the life of my laptop… so I was moved to purchase a 'gaming laptop cooler' – basically a laptop base with an integrated fan. I chose the CoolerMaster CMSTORM SF-17. This has one large turbine fan, and includes height adjustment and an inbuilt USB hub.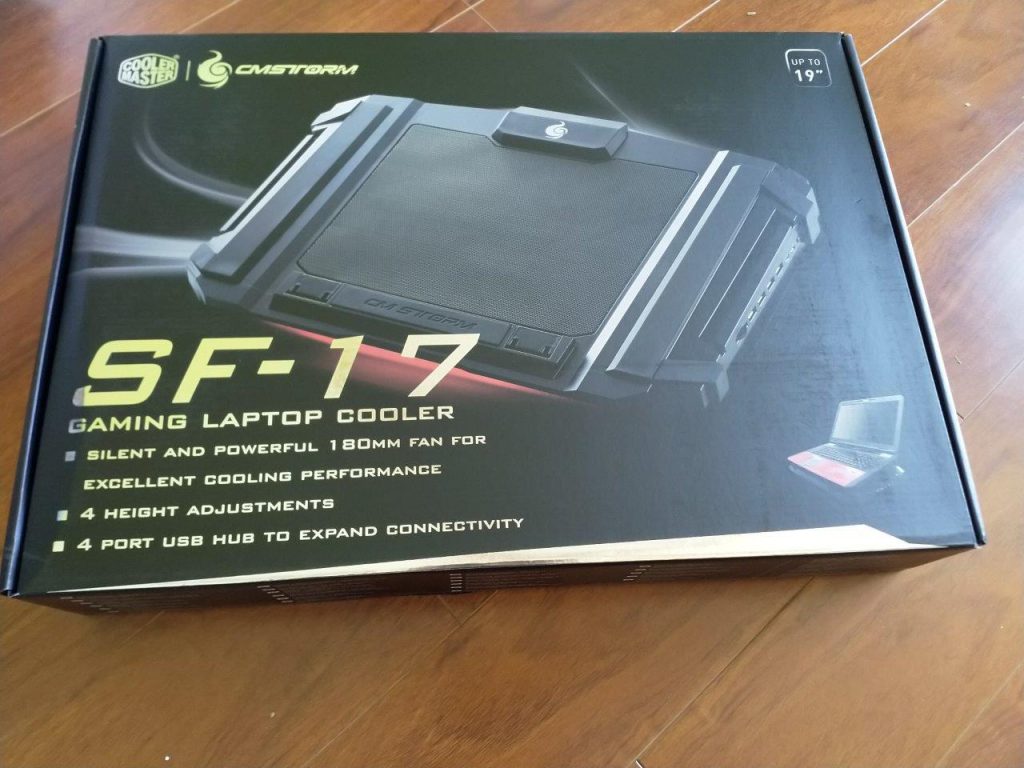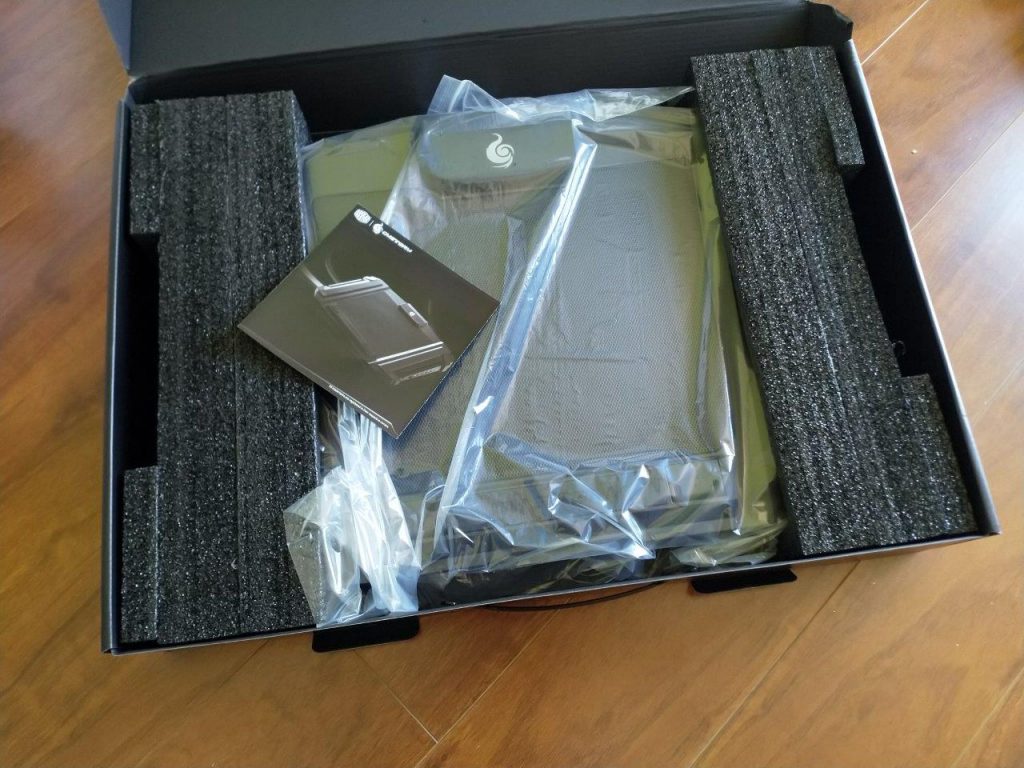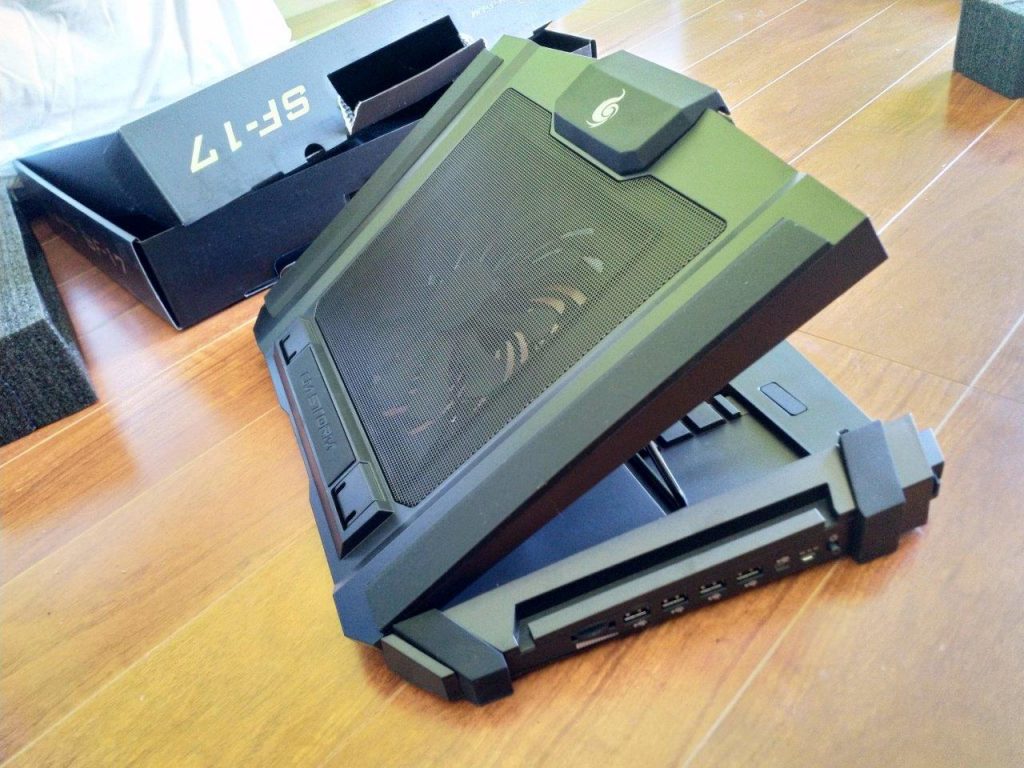 The new solution is much quieter and neater, and hopefully will give the Metabox 'tank' some extra longevity: